Experts Only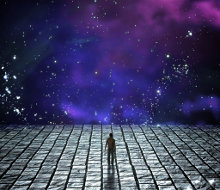 Over the course of time, we have seen a growing problem in the Technology Support business. That problem is the general lack of experience and technical ability in individuals that support a business. Some may seem bright in that they appear to know what they are doing, but for the most part, they do not. The average level of technical ability in most individuals that we see is a bit above the desktop support level. Most companies will staff a person that is a bit more "senior" for the common support crew to call upon when they have questions.
We have constantly seen the consequences and aftermath of this level of support on a business' infrastructure. Problem after problem, installation of illegal software, band-aids all throughout the infrastructure to patch a problem instead of fixing it because they do not possess the necessary skill. The list never ends. We are still shocked sometimes by what we find. At times we are just amazed at what we uncover.
Open Innovations would only consider the "senior" level tech in most other companies to be just adequate by our standards. They still would not have the many years of experience or the natural aptitude we require. Finding someone of the right caliber to work for Open Innovations is extremely difficult and time consuming. None the less, we maintain our absolute highest standards in looking for the correct individual.
At Open Innovations, we truly mean "Experts Only". You will only find the best and most capable here.